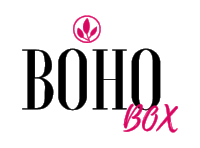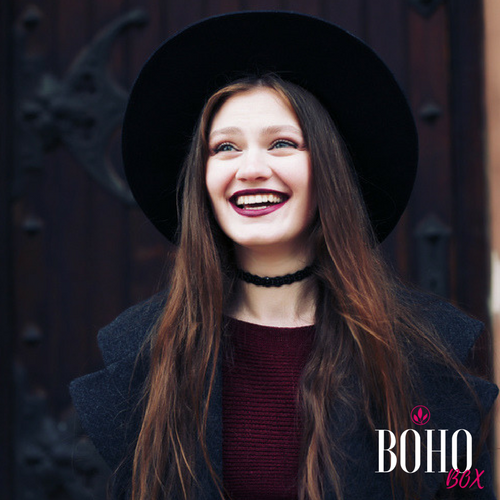 ---
Beautiful Boho Jewellery
Inspired by Nature
Inspired by Love
Inspired by You
---
WELCOME TO BOHO BOX
Hey there! I'm Lucy and this is Boho Box, my pride and joy - Welcome!
This site was made out of things I experienced growing up.
I have always been a free spirit at heart and used to find it hard buying jewellery that suited that side of my personality.
As a kid, I used to create random, quite odd ensembles of clothes and jewellery and I would wear these to try and express myself. Probably to my parents embarrassment!
But I never really saw exactly what I liked in high street shops, so gave it a go myself. I didn't have a lot of money either so it was better to try and create my own.
Anyway, I continued making my own jewellery through school and college and started to make several little boxes a month, for friends and family, full of boho goodies. Once I worked out my own style and passions and what I enjoyed making, I was very humbled at people's responses to what I was creating.
This inspired me to start my own little hub of boho gems.
I have tried to combine my love for natural stones, feathers, animals, crystals and all things worldly and bohemian, with my passion for being able to wear trinkets of these every day, in pieces of jewellery.
I really hope you like what you see and you take with you a little piece of my passion and story with you xXx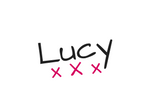 ---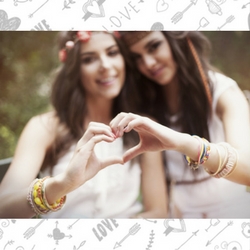 Customer Commitment
We have no doubt that we wouldn't be here without our loyal customers. We are truly grateful for your support! Your feedback and satisfaction is what keeps up going and we promise to keep spreading our love for all things Boho far and wide!
We are commited to keeping our customers happy, while they build their own boho jewellery collection with us.
xXx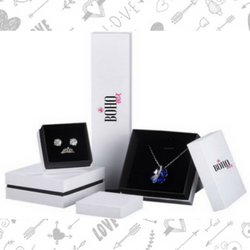 The Boho Experience
The experience of receiving one of our products, whether a gift for yourself or someone else, is just as important as the product itself. We take great pride in your Boho Box experience.
We want you to feel excited, surprised and spoilt after every order! This includes our excellent customer service before and after your orders. Any query, big or small, please get in touch you guys!
xXx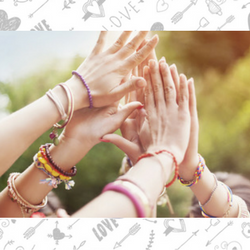 Inspired by You
And of course... you are our inspiration! To do the research, the leg work, the hard work and the continuous evolution of our Boho culture and family... it's all inspired by you.
We continually update our collections and trends & the way we move forward is moulded by you. We welcome ratings and reviews so you can continue to inspire us, as you always have done!
xXx